---
Got
A
Sweet
Tooth?!
SHES BACK!!!!!!!!

Get The Awesome New Album THE VERY BEST OF LISA LOEB in Stores Jan 24. 2006

<
---
I BoW DoWn To ThIs AlBuM..
.."AnOtHeR MaStErPieCe AddEd To HeR CoLLecTioN.."
---
NEW LISA LOEB PAGE IN THE WORKS!!
Hey There..Lisa Is Back!!! and I'm glad and excited for a TV SHOW!!!! I 'm fixing my page so just give me time, new lyrics will be added and pics from the new album...so please keep checking back & Check The News Section!..thanks!
E-mail: Tauriello@wagner.edu
---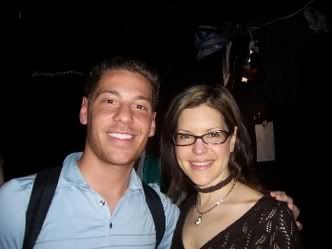 < Lisa Loeb & Me (2005)>
~The Moon Shines For Those Lisa Loeb Fans~

I Dedicate My Lisa Page To The Most Talented & Beautiful Person In The World....

Lisa Loeb.

Last Updated 8/11/04

Sign Guestbook



View Guestbook